News
Week 2 – Kickstarter Update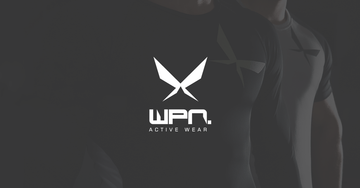 We're nearly approaching the halfway mark of our Kickstarter campaign and in the past week we've introduced some big changes and celebrated some huge milestones. Our weekly thank you video is a bit different this week. We won't say anything else, just take a look and watch how we thank each individual this week... We wanted to make sure that people could have the option to get their hands on some WPN. gear before Xmas. With our limited edition
Kickstarter
products not due to be manufactured and sent till early 2016, we've introduced a new
GET IT NOW
pledge with both a pair of our popular
Stealth Shorts
and a pair of Limited Edition
Hype Shorts
or
Tank
. Check out the GET IT NOW options in our Kickstarter campaign below: We officially hit the five-figure mark this week with the total pledges passing the
$10,000 milestone.
We were pretty pumped to see the campaign progressing so well but we still have $20,000 to go to hit our target! We need all the help we can get, so feel free to do us a favour and share our
Kickstarter
project by
hitting the buttons on our project page here.
We've continued to get some great coverage of the campaign in the past week, culminating with a feature in
The Sunday Times
in Perth.
You can read it on our blog here
or read it on Pg. 44 of The Sunday Times (November 1 edition) Don't forget to keep an eye on our Social Media channels for more news, extra pledges and soon we'll announce the aim for our stretch goals to unlock even more products!