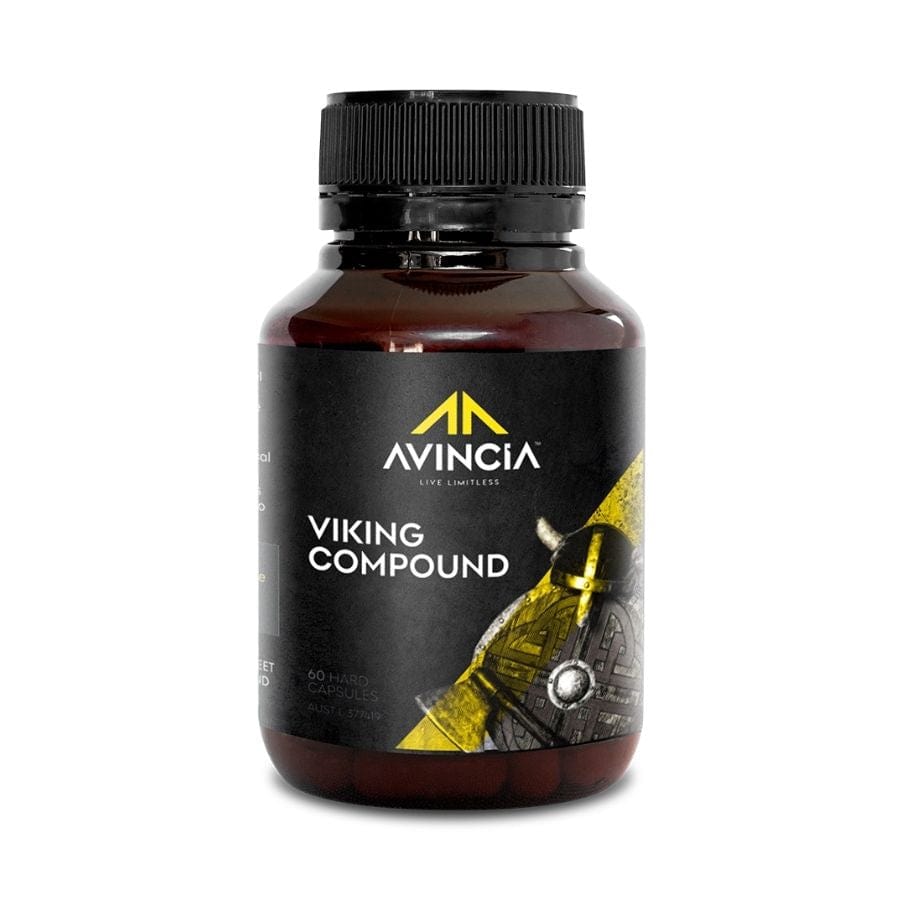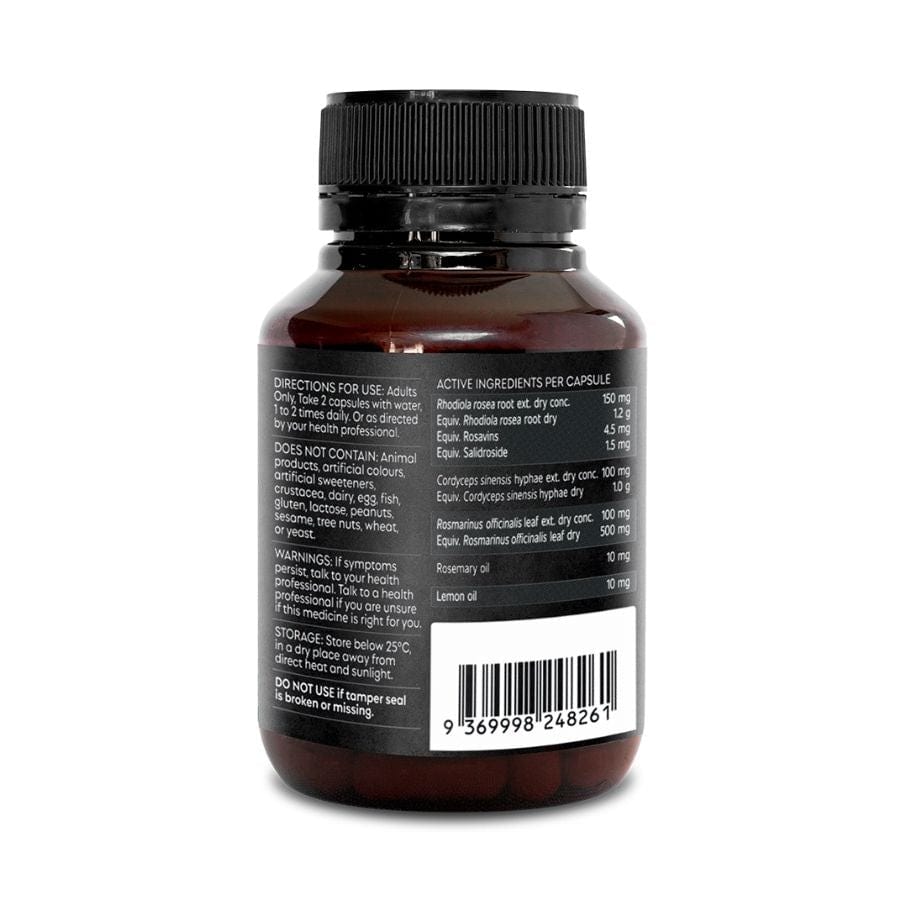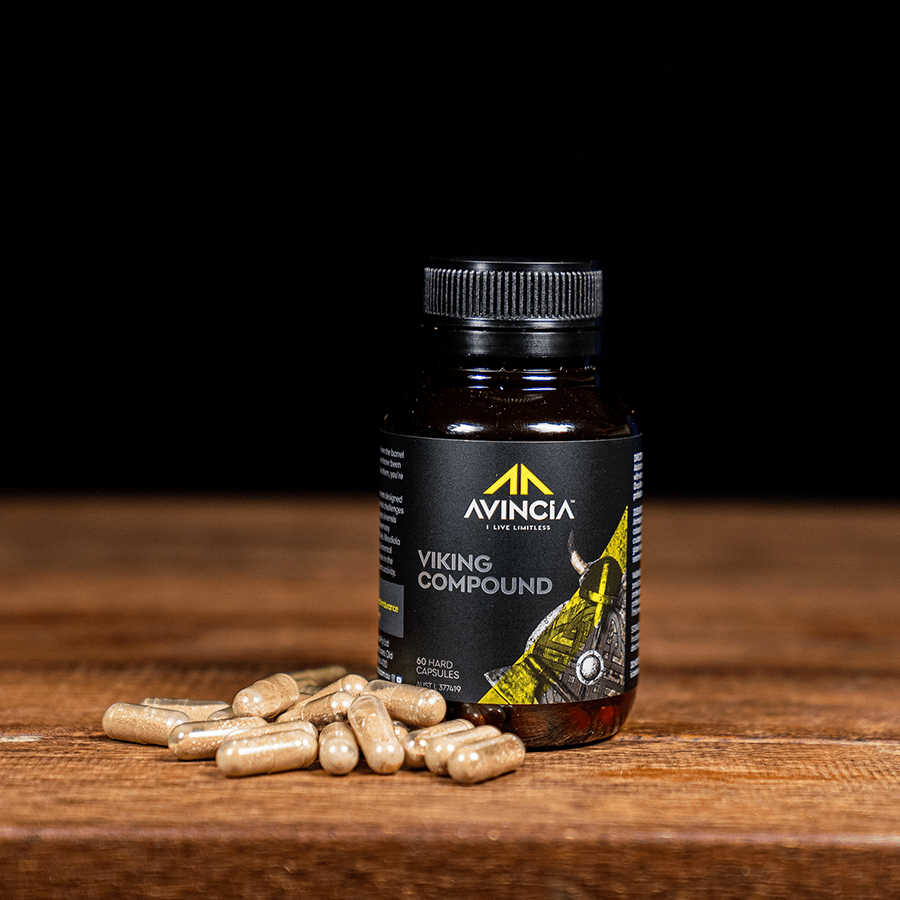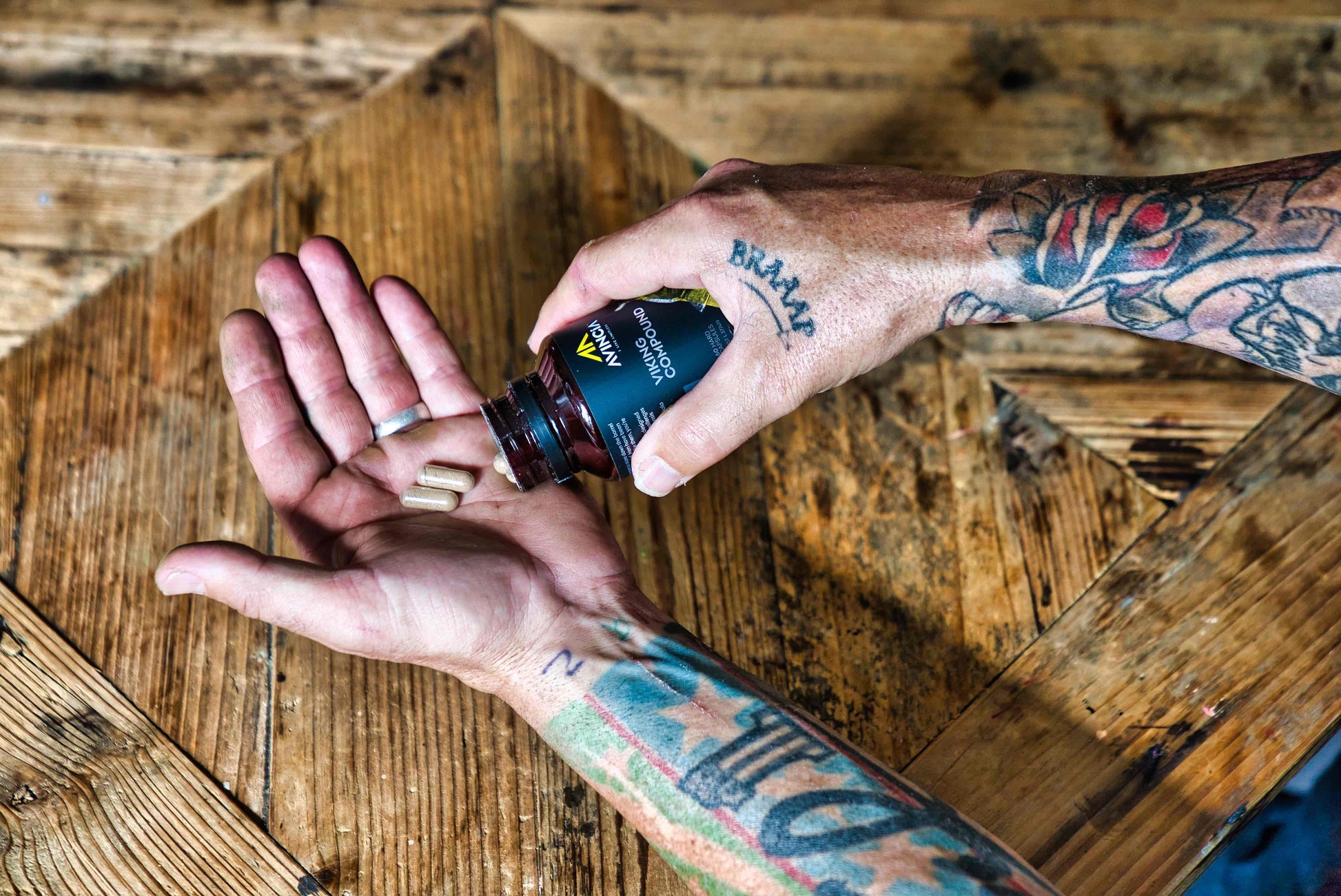 LIMITED DROP [Only 20 Available]
Sale price
$50.00 NZD
Regular price
Tax included.
Estimated Delivery:Oct 16 - Oct 20

Free Shipping & Returns: On all orders over $100
You're taking a moment to stare down the barrel of a heavy-duty day. Nothing special. humans have been doing this for thousands of years. And like them, you're not going in unprepared. 
VIKING COMPOUND is a herbal supplement designed to help you welcome the physical & mental challenges of modern life. 
Rhodiola (Rhodiola rosea) is another adaptogenic herb with a long history of traditional use. It also has a number of positive human trials in the areas of stress and fatigue management, enhancement of mental performance and treatmentof mild depression. Rhodiola exerts these beneficial effects by regulating key mediators of the stress response including cortisol, nitric oxide, molecular chaperones (HSP70) and stress activated protein kinases.
The anti-depressive effect is in part associated with its effect on monoamine oxidase A and up-regulation of HSP70. Rhodiola has been used successfully to increase stamina, prevent fatigue, improve mental function, reduce anxiety and ameliorate symptoms of mild depression. 
Cordyceps (Cordyceps sinensis)
One of the ways that Cordyceps sinensis may help to improve cognitive function is by increasing the levels of certain neurotransmitters in the brain. Studies have suggested that Cordyceps sinensis may increase the levels of acetylcholine, a neurotransmitter that is important for memory and learning. By increasing the levels of acetylcholine, Cordyceps sinensis may help to improve memory and cognitive function.
Rhodiola is combined Cordyceps mushroom  to work together in their support of the body's overall capacity to maintain performance, particularly under stress, and is uniquely blended with Rosemary to provide Antioxidant Support.
Rhodiola:
Maintains & supports physical & mental endurance

Relieves tiredness & fatigue 

Supports cognitive function & memory.

Maintain/support nervous system health.
Herbs take some time to exert their full effects, to get the best results out of Viking Compound, we recommend using it for a minimum of 2-3 months. See the directions tab for full details.
DISPATCHES IN 24HOURS
WITHIN AUSTRALIA
Orders Under $100  
– $9 Standard Postage 5-7 days Business Days
– $15 Express Postage 1-3 days Business Days
Orders $100+ 
– Free Standard Postage 5-7 days Business Days
– $7.5 Express Postage 1-3 days Business Days
– TACTICAL BAG EXPRESS Postage 1-3 days Business Days
– TACTICAL BAG Free Standard Postage 7-10 days Business Days
INTERNATIONAL
Orders Under $100
– $9.5 Express Postage
Orders $100 – $150
– $5.5 Express Postage
Orders $150+
– Free Express Postage

If you have any questions, please feel free to contact our customer service team at contact@wpmwear.com
We understand buying online is not the same as in store and sometimes you just want to touch and feel the product.
We have gone the extra yards to make the best quality product possibile and are so confident that you'll be a raving fan once you get your hands on your new gear, that we offer a full 30 day return or exchange if you're not satisfied.  
You can return any full price product for a refund or exchange of the same value within 30 days of receiving your order.

* We do not accept refunds or exchanges on items purchased inclusive of sale events such as site-wide promotions or discounted using a coupon code, unless the item in question is faulty.
For more information see our Returns Policy 
Every dollar spent with WPN supports community well-being events called WPN Sessions and creative content that helps build the tools to lead more balanced lives, mentally, physically and emotionally.
Learn more below
https://wpnwear.com/pages/how-we-give-back