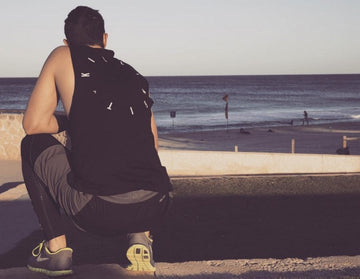 [vc_row][vc_column width="1/4"][/vc_column][vc_column width="1/2"][vc_single_image image="2864" img_size="large"][vc_column_text]
5 benefits to working out in the morning:
1. You'll be more switched on and focused when you reach the office.
2. It leaves time for other priorities.
3. Your hormones are working to your advantage.
4. Chances are there will be less distractions and way less gym heads hogging the weights at the gym.
5. Your mood will increase with the release of endorphins setting you up for the day.
Nothing feels better than a morning workout especially if you're prone to blowing them off in the evening. It will set you up for a strong positive day and give you a sense of accomplishment straight out the gate.
#wpnwear #liveit
[/vc_column_text][/vc_column][vc_column width="1/4"][/vc_column][/vc_row]