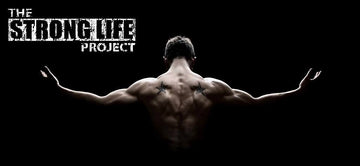 At WPN. men's mental health is a cause that we are extremely passionate about. We are determined to make a change in men's live's. Modern life has many pressures, long work days, high-stress jobs, little exercise, family stress and none feel this more than Men. We are excited to announce our partnership with the Strong Life Project.  Shaun from the Strong life Project will be sharing with us in detail over the next few months what he calls his 5 keys points to happiness. Shaun has a lot of wisdom to share when it comes to living a happy, healthier and more connected lives, that will help all males no matter what stage of their career or life they are. In this video, we talk about his journey and his partnership with WPN.  His story is fascinating and the process to pull himself from the brink is inspiring, and now his dedication to helping the male community could help you!
Stay tuned for part 2
Shaun O'Gorman knows what it's like to suffer from PTSD, depression, and to battle with suicide. He served a 13-year career as a Police Officer in Queensland, including 9 years as a Police K9 handler. The violence, death, and depravity he saw people perpetrate against each other had a lasting effect on him. It culminated with him lying in bed, with a Glock pistol in hand, trying to find a reason not to end his life. Shaun couldn't find anyone who could help him out of the hole he was in, so he spent the next 15 years educating himself on how to beat PTSD and depression. He now takes the lessons learned to help others. He strongly believes that it is possible to prepare yourself for what you will experience in your career to prevent you experiencing what he did.
http://www.thestronglifeproject.com/
THE BOOK
Stress getting to you?