News
Run Oregon Blog: Kickstarter of the Week revisited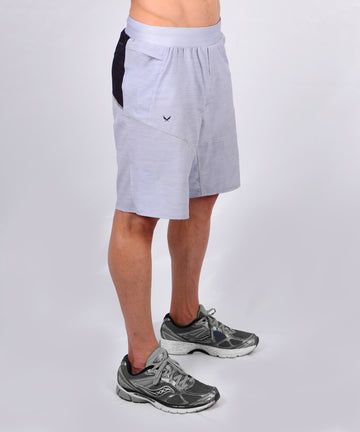 [vc_row][vc_column width="1/6"][/vc_column][vc_column width="2/3"][vc_single_image image="1023" img_size="large" alignment="center"][vc_column_text]
This post originally appeared on the Run Oregon Blog.
Back in November of 2015, we did Kickstarter of the Week post on Australian apparel company WPN Wear. Their campaign was described as:
"[WPN.Wear is] ultimate Activewear for men. Combining style, performance and comfort. We believe that through innovative design, engineering and technology we can help athletes to perform at the highest level and become the person they aspire to be. Last year, WPN. launched a brand exclusively for men that combined sophisticated design with technical innovation to create high quality, fashion forward active wear. We noticed that in today's market the variety of active wear available exclusively for women is endless, whilst options for men are seriously lacking. So we made it our mission to build a brand for guys like us, that want something different, something cool and exclusive. To create apparel that was super functional but looked amazing. Gear you can wear straight from your workout onto the street that looks stylish."
Since that time
WP
N.
has moved on to expanding on their Kickstarter success and started developing and creating their full product line. Run Oregon has been given a few samples to try out. Here are our impressions:
Products: 
Future Shorts
($74.95)
Specs (from website):
Dri-Shield stretch, quick dry fabric
Flex Zones through the crotch for added mobility
Elasticised/drawstring waistband for pull on pull off comfort
Discreet easy access side slit pocket and additional zip pocket for your valuables
Impressions:
I am pretty much obsessed with these shorts. I now have a lot of running shorts in my life, and these ones may be some of the most comfortable I have worn. It is extremely soft to the touch, from the waistband and throughout the rest of the shorts. This comfort may be due to their "Flex Zones" a "4 way stretch fabric positioned through the crotch area". I guess they aren't necessarily "running-specific", as the size and style I was able to review are probably longer than most runners would prefer to wear. They are slim in nature, but you may want to consider sizing down if you want something a little shorter (
there are other options here
). However, they are a perfect crossover pair, something that can be worn when running if you choose, but can also double up as a casual short to wear out and about with a t-shirt. And even though they are a little longer, they don't seem to come with much added weight. Their construction and fabrics keep things more breathable and lightweight than I anticipated.
Right cell-phone pocket
Full disclosure: I wore these for 4 straight days without washing them. Granted, I wasn't doing a full workout in them, but I did wear them around the house, out in public, as well as working in the yard. Due to their anti-odor technology (I'm assuming), my wife didn't complain about me stinking. One minor challenge to get used to was the pockets. There were two pockets on the sides – the left one was small and zippered (good for some cash, ID, and energy gel), and the right one was a great spot for a cell phone. They both did the job, but if you are used to standard pockets, you may have to adjust like I did. I can't tell you how long it took for me to try to put my hands into the non-existant standard pockets. Overall, these are relatively pricy for a pair of shorts, but they really seem to be constructed and built to last and be multi-functional. I see myself in these for much longer and worth the price.[/vc_column_text][vc_separator][vc_column_text]
Products:
X T-Shirt – Black
 ($79.95)
Specs (from website):
IceSkin fabric used in the X t-shirt is engineered through a knitting process that combines the natural jade mineral directly in the garment.
Bact-Out® technology, enables superior odour resistance that controls 99.9% of bacteria to prevent your garment from stinking and smelling.
Fitted through the body and arms.
Added length through the body to cover waistline.
When I first heard about this product and read up on the jade mineral feature that is designed into the fabric of this shirt, I was probably as skeptical as anyone would be, assuming it might be just another gimmick. Even after my first run (an early morning sunrise run) I was not too sure that this wasn't just a fancy looking and feeling tech shirt. However, with that said, I fully admit that this is probably the most comfortable tech shirt I have ever put on. My initial impression was "wow, this is a nice tech shirt!" and I proceeded to wear it around the house for a few hours. The next morning on my run, it wore like any other shirt in the cool weather of the morning. I knew this shirt needed a real test. 90 degree high desert running was the only way to know for sure. The next day I pushed out 10 miles in the heat (88 degrees, direct sun) and assumed that at some point I would end up taking the shirt off, since that's what we guys typically do. And yet, the shirt never made me feel overly warm, like I often get when running in the heat. Don't get me wrong, I was still hot and really just wanted a sprinkler, but the shirt didn't add to my woes like what I'm used to. From WPN's website, "as you perspire, the jade minerals harness the moisture to lower the skin's ambient surface temperature and optimize comfort." While this might sound like 
space suit
 material, the shirt did what it was supposed to do based on this claim. But one more test needed to be done…real distance. There's something about really pushing a product to its limit. Therefore, I washed it and then planned a long run…up Smith Rock. 17.5 miles later, in 80 degree heat, after having run 10 miles with it on, taking it off for 1 mile and then putting it back on, I will attest that I will probably use this shirt for long runs from now on. It's not going to make you a better runner, but it will make you a little more comfortable. This post originally appeared on Run Oregon Blog as 
Kickstarter of the Week revisited: WPN. Activewear
[/vc_column_text][/vc_column][vc_column width="1/6"][/vc_column][/vc_row]