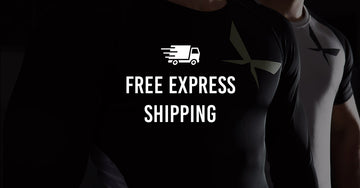 [vc_row][vc_column width="1/4"][/vc_column][vc_column width="1/2"][vc_column_text]
It's fast, it's stylish and it's FREE!
Free Express Shipping Now Available
Question:
What goes really fast, makes you look good and is free?
Answer:
Our new free express shipping on all orders over $50! Did we mention it's free…and fast? We know that there is nothing worse than having to wait for products you order online. We want you to look good and feel like a weapon as soon as humanly possible, so we're making sure your order is processed, shipped and at your doorstep in a flash! It's all part of our effort to make YOU feel part of the #TeamWPN community.
To take advantage of this offer, all orders over $50 will automatically have the free express shipping option applied.
Be quick though! This offer is only valid for a limited time. Got any questions? Just
hit the live chat button
at the bottom of our website and we'll be there to answer (yes, it's really us)
[button colour="accent" type="slightlyroundedarrow" size="medium" link="https://wpnwear.com/wpn-apparel/" target="_self"]BROWSE THE SHOP NOW[/button]
*This offer only applies to orders that total over $50 and that are shipped within Australia. Sorry to our overseas customers, we're working on making our products more accessible to you.
[/vc_column_text][/vc_column][vc_column width="1/4"][/vc_column][/vc_row]