Product Updates
WPN. lead Australia's first partnership with Canadian based, hi-tech fabric manufacturer, Garmatex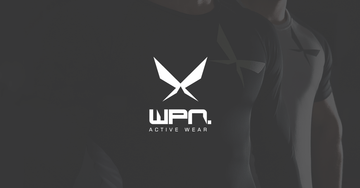 WPN. + IceSkin™ + Sweat = AC for your body!
WPN. Wear will become the first Australian brand to use the Garmatex IceSkin™ technology in their new activewear range. The IceSkin™ technology, powered by Garmatex, will be the latest addition to WPN.'s range of stylish and high performance men's fitness apparel. This revolutionary fabric is engineered through a multi-layered, three-dimensional, knitting process. Combining natural jade mineral with advanced cooling microfiber technology. As perspiration is drawn away from the body and evaporates through the fabric, the jade minerals harness the moisture's coolness to lower the skin's ambient surface temperature and optimize comfort. The scientifically proven 4 way stretch fabric also features Bact-Out® antimicrobial nanotechnology, enabling superior odor and fiber degradation resistance that controls 99.9% of bacteria. Topped off with 30+ UV protection to keep men shielded from the sun's harmful rays. These defining features will enable athletes to stay cooler, drier and perform at an optimum level.
Watch the defining features of the IceSkin™ technology below:
  WPN. Co-Founder Daniel Jones said this is a landmark move for fitness apparel in Australia. "The partnership with Garmatex will be a game changer not only for our business, but for activewear in Australia." "Garmatex identified us as a key business partnership to expand their Canadian based company in to Australia for the first time. We can't wait to show consumers just how technologically advanced their design is."
Addressing the gap in the current market for men's fashion forward and affordable active wear, the duo behind WPN wear have recently embarked on a Kickstarter campaign to raise $30,000 in capital to expand the brand to overseas markets. "With less than two weeks left of our campaign, we've introduced a brand new pledge level that includes the
WPN.  'X' T-Shirts
" said Jones.
Speaking from their headquarters at Vancouver, British Columbia, Canada, CEO Keith Gracey stated "we are excited about our partnership with WPN. and the expansion into the Australian market". The Kickstarter campaign offers limited edition products in the new collection, including the 'Live The Dream' unisex tanks and Tomahawk Shorts. Pledgers can get these exclusively through Kickstarter crowd surfer via
wpnwear.com/kickstarter
.