News
Week 3 – Kickstarter Update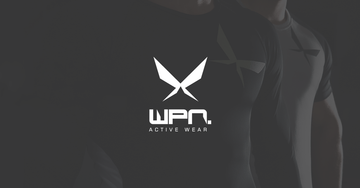 Well with Week 3 done and dusted we're now past the half way mark. The point of 'no return' some might say. It's probably been our biggest (read 'toughest') weeks yet. We've been putting in the hard yards to secure one of the biggest partnerships in Australian activewear history (more on that in a second) all the while making sure we still hit our goal. With all the tiresome work our team have been putting in, we thought this week it would be fun to have a laugh during the thank you video (even more than last week's Anchorman effort), so below we present to you our very own take on the SLAP-SHOT: Now, the BIG announcement! We're proud to announce that we will be the first Australian brand to use the Garmatex IceSkin™ technology in our activewear range. This revolutionary fabric is engineered through a multi-layered, three-dimensional, knitting process. Combining natural jade mineral with advanced cooling microfiber technology. As perspiration is drawn away from the body and evaporates through the fabric, the jade minerals harness the moisture's coolness to lower the skin's ambient surface temperature and optimize comfort. To celebrate the partnership, we've introduced a brand new pledge that gives you the opportunity to get your hands on the first product that IceSkin™ technology will be present in, our
WPN. X T'shirts.
You can purchase the t-shirt on it's own or as a pack with a pair of our Limited Edition Tomahawk Shorts. If you are a pledger already,
refer to the instructions here on how to manage your pledge
if you would like to change or adjust your pledge to include the new WPN. X T'shirts. This will be a game changer for not only our business, but for activewear in Australia.
You can read more about our partnership here.
We've also been working hard to secure some fantastic exposure from some great supporters. On top of our
media coverage coverage last week on Perth Now
. We've been featured in:
We love what our supporters have to say about our products as well. Here are just some of the highlights from around the social media space this week: Thanks for the shoutout and the pledge Hugh!
Be a legend and help @wpn_wear reach their Kickstarter funding goal to make way better men's fitness wear. https://t.co/LczAjrvwKZ

— Hugh Humphreys (@hugh_h) November 7, 2015
Cheers Jess, we really appreciate your support
Att BLOKES! Looking for super cool, fashionable workout gear? Please support @wpn_wear on their @kickstarter https://t.co/FFsvPqIKbP — Jessica Ivers (@jivebong) November 7, 2015
Tony just entered beast mode with these! And you look pretty good while you're doing it!