News
12 Reactions You Have During Your Own Kickstarter Campaign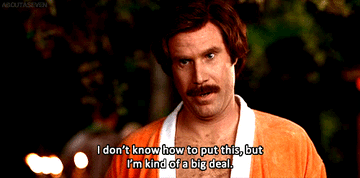 There is no doubt that when we decided to run a Kickstarter campaign for our business we underestimated just how much goes in to making them successful. With Kickstarter's 'all or nothing' model, there is always a risk that you invest time, money and resources and may not come out with the result at the other end.
---
---
We thought it would be worthwhile not only for our fans, but those of other Kickstarter campaigns to give an honest representation of the feelings you can expect when running your own crowd funding project. Below, we detail the highs, lows and laughs you can expect throughout the journey. Enjoy!
1. I'm so excited, this Kickstarter campaign will be awesome!
2. Tell everyone! We're going to be big!
3. This preparation for the campaign is HARD (and we haven't even started)
4. We're LIVE! So totally worth it!
 5. We got our first pledge!
6. We got our second pledge!
7. We got our third pledge!
8. Pledges have started to slow...
9. People are pledging again!
10. Not actually sure if we're going to make it. Is this worth it? What if we don't make it?
11. Is this going to be ok? When all else fails...ask Chuck Norris
12. We are SO close to our target, will we get there?
So there you go, what do you think? Can you relate? Thanks for letting us give you a little insight in to what we've been going through in the past 5-6 weeks. We're confident we'll hit our fundraising goal and it will be worth it in the long run. There is still time to pledge. Check out our Kickstarter campaign here:
wpnwear.com/kickstarter