News
What do the World's Greatest Athletes Eat?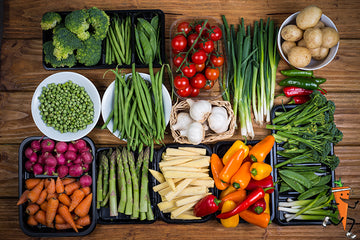 World-class athletes like Michael Phelps, LeBron James and Cristiano Ronaldo are the image of high performance. When we watch these men excel in their respective sports, we're motivated to push harder in our workouts. Though great athletic performances aren't just about natural ability. Like the rest of us, those world-class bodies are made in the kitchen.  If you want to perform like an Olympic star, you need a gold-medal diet to fuel your next session.
Ryan Lochte
Olympic swimmer Ryan Lochte made waves during last summer's Rio games due to a falsified story about a drunken mishap at a gas station. But he has also caused a stir with his alleged pre-contest diet. The swimmer claimed to eat between 8,000 and 10,000 calories a day to recover what he burns in the pool. Even more shocking was his claim that he ate McDonald's for breakfast, lunch and dinner during the Beijing games. However, his diet now consists of chicken, salads and asparagus. He might need to consume more than the rest of us but his diet is just as healthy as we suspected.
Laird Hamilton
Surf legend Laird Hamilton is the reigning king of a sport known for its laidback vibes.  At 52 years old, you'd suspect he needs to keep a strict diet to stay active and ripped.  But he applies that same laidback vibe to his nutrition. In an interview with Men's Journal, he said that he never bans certain foods from his diet. He told the magazine that such stringent restrictions often tempt people to cheat or binge. He has been known to avoid processed foods and alcohol though they aren't banned from his life. His solution for a great diet?  Take a holistic approach to eating and find foods that are vital to your health. The only thing you should avoid is a fad diet.
Michael Arnstein
As a top marathon runner, Michael Arnstein consumes up to 6,000 calories in a given day. He powers his distance runs on a diet of mostly raw foods. According to First We Feast, he buys 500 pounds of fruit every 10 days to feed himself and his family. He's even taken on the nickname The Fruitarian because of his love of fruit. Switching to a raw vegan diet helped him shave an epic 17 minutes off his marathon time. Perhaps the fruit overload is worth it.
The Rock
Dwayne "The Rock" Johnson is the only major Hollywood player who trains and eats like a professional athlete. He gained fame as one of the WWE's biggest wrestling stars and went on to dominate the box office. He eats upwards of 5,000 calories a day and estimates suggest he eats over 800 pounds of fish every year. Brown rice is a common side for all that fish. He rewards his dedication to fish and brown rice with Instagram-worthy cheat days. Plate full of brownies and ice cream anyone?
Training like an athlete is one thing. Eating like one is another. The best athletes in the world fuel their competitive spirit with a mix of clean foods and limited indulgences. Follow their influence in the gym and the kitchen.